Lawrence Fong
BA, HDPM, MComm, MAPS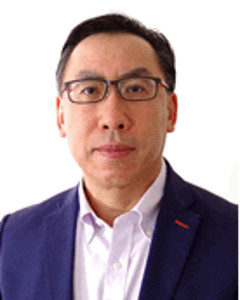 Lawrence founded Synergise Psychology in 1989.  He is a highly experienced psychologist, educator and mediator.
He has a common-sense approach, with over 25 years of clinical and corporate experience.
Lawrence's goal is to empower clients to live in a way they would find better and more fulfilling.  He works with individuals, couples and groups dealing with the general range of life issues.  His special interests include work-related problems, mediation, PTSD, inter-cultural issues, grief and loss and performance enhancement.
As a corporate psychologist, his expertise is in strategy, leadership development and organisational change processes.  He has consulted to leading organisations in Australia and overseas in tertiary education, IT, sport, hospitality and legal services.  Passionate about the potential of alternative dispute resolution techniques, he mediates in conflicts involving workplace performance management issues and cases of alleged discrimination, bullying, harassment and unfair management practices.
Lawrence is actively engaged in the psychology profession and the community.  He has held numerous voluntary positions including the Sydney branch of the Australian Psychological Society;  the Sydney North Shore and Beaches Medicare Local Mental Health Advisory Committee;  the NSW Mental Health Association Mental Health Advisory Reference Group and was on the Board and Deputy President of Lane Cove & Northside Community Services (previously Lane Cove Community Aid) for many years.
He is also the Director of the College of Professional Psychology.  He is committed to ensuring that the College provides the most comprehensive psychology registration program in Australia, with graduates who are highly skilled practising psychologists.  In so doing, it brings to life the College and his personal vision of making a sustainable positive contribution to the mental health of the wider community.
Professional memberships and Registrations
Registered as a Psychologist with the Australian Health Practitioner Regulation Agency (AHPRA)
Registered with AHPRA as a principal or secondary supervisor for intern psychologists
Member of the Australian Psychological Society (APS)
Registered Medicare Provider
Registered with WorkCover NSW
Member Career Development Association of Australia
Member Resolution Institute
Alison Cornish
B Psych (Hons), Master of Clinical Psych, PhD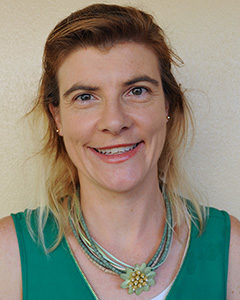 Alison has been working clinically as a psychologist for 13 years and as a research psychologist for 19 years.  At Synergise, Alison specialises in working across the lifespan with adults, adolescents and children.  She has a particular interest in perinatal distress as her PhD was in the impact of postnatal depression on child development, the parent infant relationship and experience of parenting.
She also has significant experience working with trauma, anxiety and depression.  Alison works across a number of treatment modalities, ensuring a comfortable fit between the client's needs and style of relating.  She is passionate about working psychotherapeutically with clients and applying new evidence regarding the best ways to utilise the therapeutic relationship as a vehicle for change.
In addition to roles with Macquarie University, the University of New South Wales and Australian Catholic University, Alison is Manager of the Psychologist Registration Program and a supervisor at The College of Professional Psychology.
Emily Constantine
BSc (Psych) (Hons I), Assoc. MAPS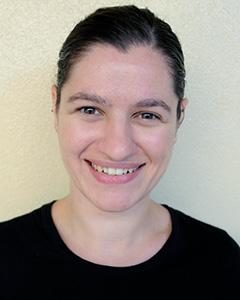 Emily is a registered psychologist with experience providing targeted counselling to individuals with a range of concerns.  Her area of expertise is working with women with anxiety, and anxiety-related disorders (such as panic, social anxiety and phobia).  Emily's areas of interest are interventions for improving self-confidence, assertiveness, enhancing life satisfaction, addressing procrastination, and improving sleep.  She also has experience in treatments for depression, bereavement, and career counselling.
Emily draws on a range of evidence-based approaches to tailor a treatment program collaboratively with her clients.  Her approaches include CBT, Acceptance and Commitment Therapy (ACT), Interpersonal Therapy (IPT), Exposure and Behavioural interventions, Mindfulness, and Narrative Therapy.
Emily has worked in private practice for over 5 years, and previously worked in occupational rehabilitation.  She has experience working with people across a wide range of age groups and cultural and linguistic backgrounds.  She also has experience in providing psychological assessments.
Emily additionally supervises intern psychologists at the College of Professional Psychology.